St. Charles Catholic Church + Iglesia San Carlos
935 Peterson Road, Burlington, WA 98233 . 360-757-0128 Fax. 360-757-0418
Weekly Newsletters have replaced the parish Bulletin. The Newsletter goes out each Wednesday and has a link to register to to attend Mass. If you are not yet receiving the newsletter, please call the parish office.
The TriParish Food Bank is open on Saturdays from 10:00 to 2:00 pm. Distribution will take place via a drive through pick up - all clients will remain in their cars while the box of food is delivered to you. All are welcome!
Dear friends
Welcome to the website of St. Charles Catholic Church in Burlington, Washington. St. Charles is a diverse parish with a long history of witness and service in the Burlington, Bow-Edison, Samish Island, Bay View, and Alger communities. We are partners in the ministry of Immaculate Conception Regional School in Mount Vernon and host to the Tri-Parish Food Bank and the Youth Migrant Project.
Whether living here or just passing through, we invite you to join us as we seek to joyfully and faithfully celebrate the Sacraments and proclaim the Gospel of Jesus Christ.
With my prayers and every good wish,
Fr. Tom McMichael
Pastor, St. Charles, Burlington, WA
and neighboring Skagit Valley Catholic Churches

God Gives It All And Then Calls Us to Share
Everything we Have and everything we are is a gift from God. Stewardship is the ability to share our gifts of life, time, talent, and treasure with others - with no strings attached and no conditions. We share these gifts out of our love for God and gratitude to him.
A click on this Icon will take you to the registration forms for Online Giving. For more information about Online Giving click on the "About Us " tab at the top of this page, then click on Online Giving.
Sign up for our weekly newsletter and register for Mass using Flocknotes:

A gift from your parish: The best catholic content all in one place.
The parish has gifted you with unlimited access to the best eBooks, talks, and videos in the
Church today. Register Here Then click on "I Belong To A Parish" then Create A New Account - fine our parishes listed as: Skagit Valley Catholic Churches
Enter your name and email address and you are ready to start viewing.
So Many Amazing Stewards
St. Charles Catholic Church is blessed with so many people who
give generously of their time, talent and treasure.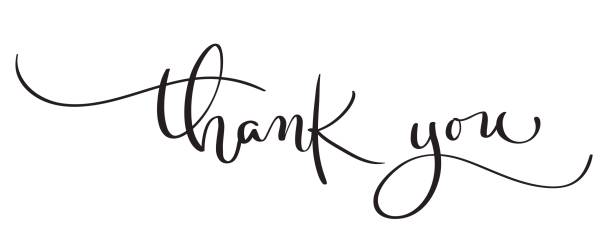 Please see the Skagit Valley Catholic Churches Facebook page below to view our live streamed Masses.
Weekend Mass Schedule
Saturday @ 5:00 p.m.
Sabado @ 7:00 pm Espanol
Domingo @ 7:45 a.m. Espanol
Sunday @ 11:15 a.m.
Weekday Mass Schedule
Monday @ 10:30 a.m.
Wednesday @ 6:00 p.m. Bilingual
Thursday @ 10:30 a.m.

Confession:
English and Spanish
Monday 10:00 a.m.
Saturday 4:00 p.m.
or by appointment - call 757-0128
Click on the link above to see the Daily Mass Readings.
At Home With The Faith Resources
This At Home With The Faith Resources link will provide a great deal in resources for parents and families to work at home with your children to help you and them grow closer to God.
Prayer to Our Lady of Seattle
Holy Mary, we come before you as spiritual children in great need, seeking your intercession, and asking that your mantle of love surround us to console,
protect and lead us to your son Jesus.
We entrust all of God's family,
especially the church in Western Washington, into your immaculate hands.
With your son Jesus' gentle power you can undo any knot in our church,
and in the lives of believers who entrust themselves to your care.
Today I especially entrust to you [mention request here/an end to the coronavirus and help for all who have been afflicted by it] and I ask that – through your intercession, and that of St. James, our guardian angels, and the faithful in our archdiocese – we may be free from every spiritual and temporal ill, and be safely led to encounter your son's most merciful, sacred heart.
Our Lady of Seattle, Undoer of Knots, pray for us!